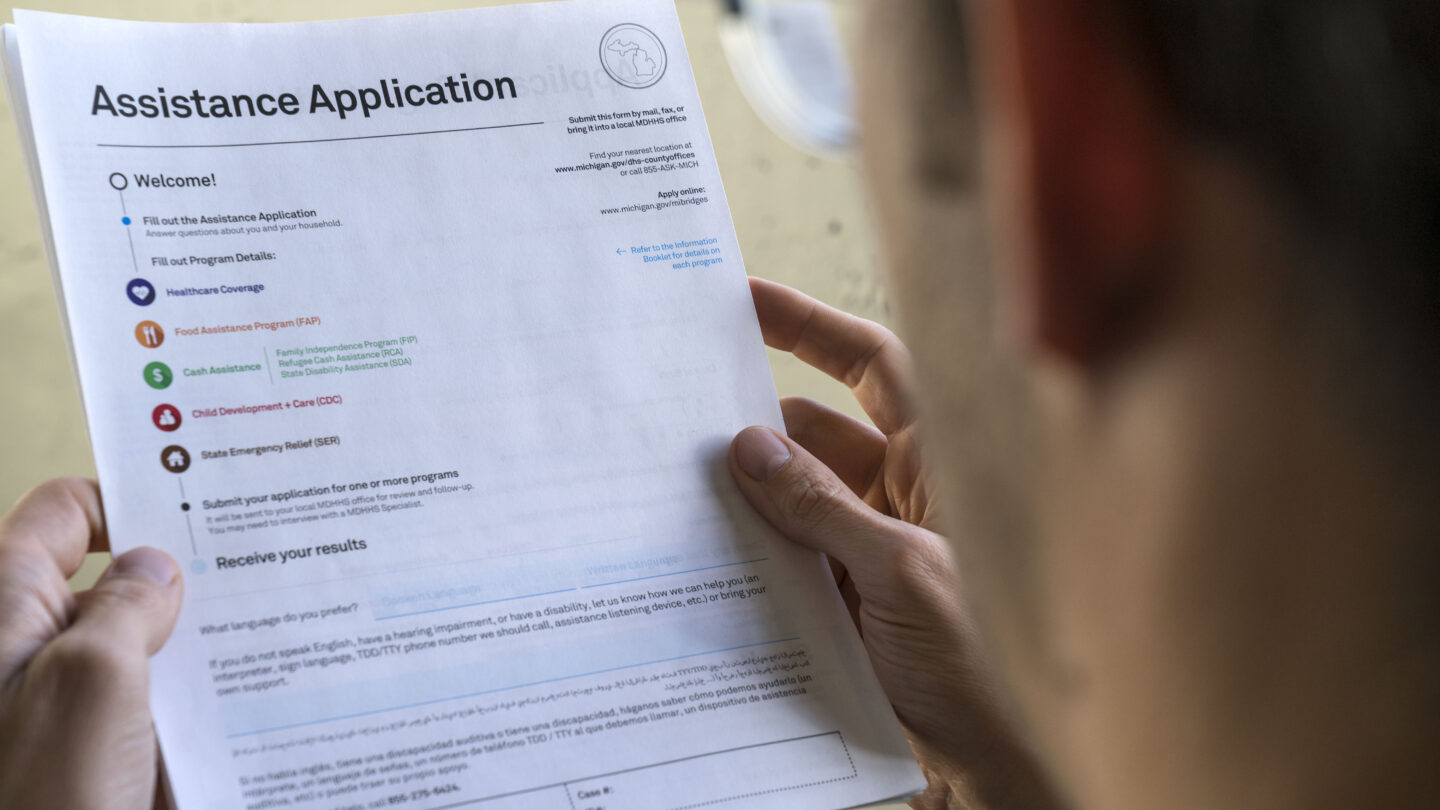 Applications
Learn how to assess and redesign applications for public services using human-centered design principles.
This course will deepen your understanding of what makes for a good application experience—you'll gain clarity and context for common challenges, and learn human-centered design (HCD) principles that make applications more compassionate and easier to use and process. You'll also apply these principles to start prototyping a new application, leaving you with a compelling artifact to build buy-in for redesigning your application using HCD.
course outcomes
Understand and identify best practices in application design.

Advocate for redesigning applications.

Evaluate existing applications using best practices.

Create an initial prototype of a new application.

Start making a project plan for your application redesign.
What you'll learn
Welcome to Applications

+

Course overview

Preparing to learn

HCD principles

The Status Quo

+

Applications today

The staff and resident experience

Assessing the baseline

Principles of Application Design

+

Case Study: Project Re:Form


Principle 1: Short

Principle 2: Simple

Principle 3: Relevant

Prototyping a New Application

+

The power of prototyping

Activity: Deconstruct your application

Activity: Start your prototype

Next Steps

+

HCD roadmap for applications

Continue your learning

Templates and tools
Enroll as a team
Learning is better as a team sport. Not only is it more fun to learn with your colleagues, it also makes it easier to stay accountable to your goals, apply knowledge to active projects, and inspire culture change across your institution.
Practica supports collaborative learning through paid cohorts: 6-8 week group learning experiences facilitated by Civilla staff. Together with your colleagues, you'll participate in workshops, be guided through one or more Practica courses, get coaching from Civilla design experts, and receive ongoing feedback.
Learn More