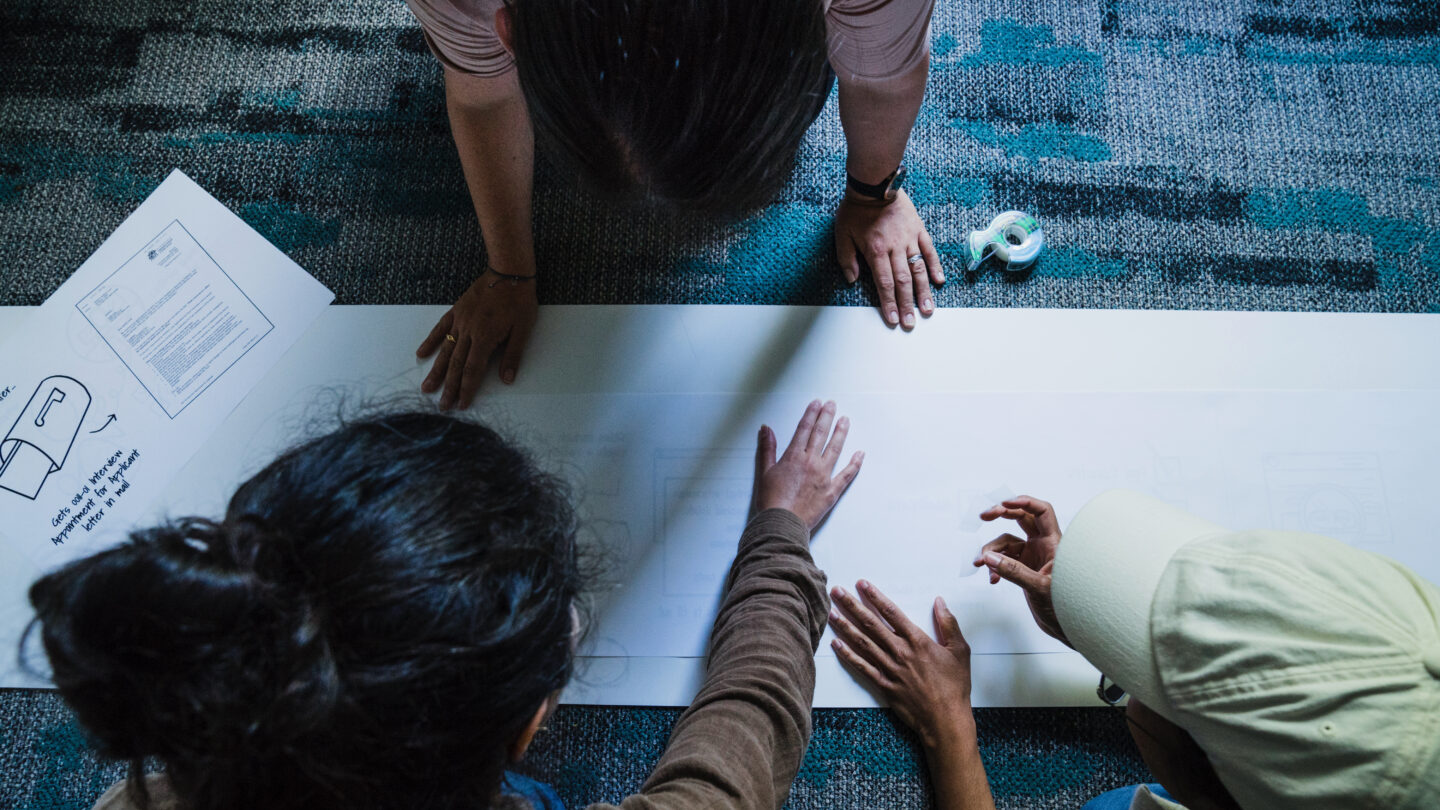 Design Principles
Learn how to apply visual design and usability principles to public-facing materials.
This course provides a deep dive on visual and content design for public-facing communication materials. We'll go beyond the typical best practices – honing in on topics, questions, tools, and examples relevant to people who serve the public. With an emphasis on ethics and accessibility, you'll leave this course ready to assess your institution's existing materials, propose improvements, help create new designs, and work with designers to pull it all together.

course outcomes
Describe design principles and best practices related to visual design, accessibility, writing and readability, color, font, and translation.

Use these principles to assess designs and suggest ways to improve them.

Know when you can take action yourself, and when to bring in professionals, such as designers, accessibility experts, and translators.
What you'll learn
What to expect

+

Course overview

Preparing to learn

Getting started checklist

Seeing like a designer

+

Principles of usability

DIY vs. contracting out

General Principles: Public Institutions

+

Keep it concise

Make it easy to understand


Emphasize action

Communicate consequences

General Principles: Visual Design

+

Create a clear hierarchy


Use white space

Group things logically

Use consistent patterns

Accessibility: What Is It?

+

Why accessibility

Leading with accessibility

Accessibility: Guidelines

+

Web accessibility guidelines

General accessibility guidelines

Tools and resources

Voice, Plain Language, Readability

+

Writing for humans

Voice, tone, and word choice

Structuring content for readability

Tools and resources

Colors

+

The case for color

How to use color

Accessible colors

Using Fonts

+

Translation

+

Writing for translation

Choosing languages

Selecting a translator

User testing for translation

Wrapping up

+

Expert Walkthrough: Design Assessment

Tools and Resources

What's next
Enroll as a team
Learning is better as a team sport. Not only is it more fun to learn with your colleagues, it also makes it easier to stay accountable to your goals, apply knowledge to active projects, and inspire culture change across your institution.
Practica supports collaborative learning through paid cohorts: 6-8 week group learning experiences facilitated by Civilla staff. Together with your colleagues, you'll participate in workshops, be guided through one or more Practica courses, get coaching from Civilla design experts, and receive ongoing feedback.
Learn More