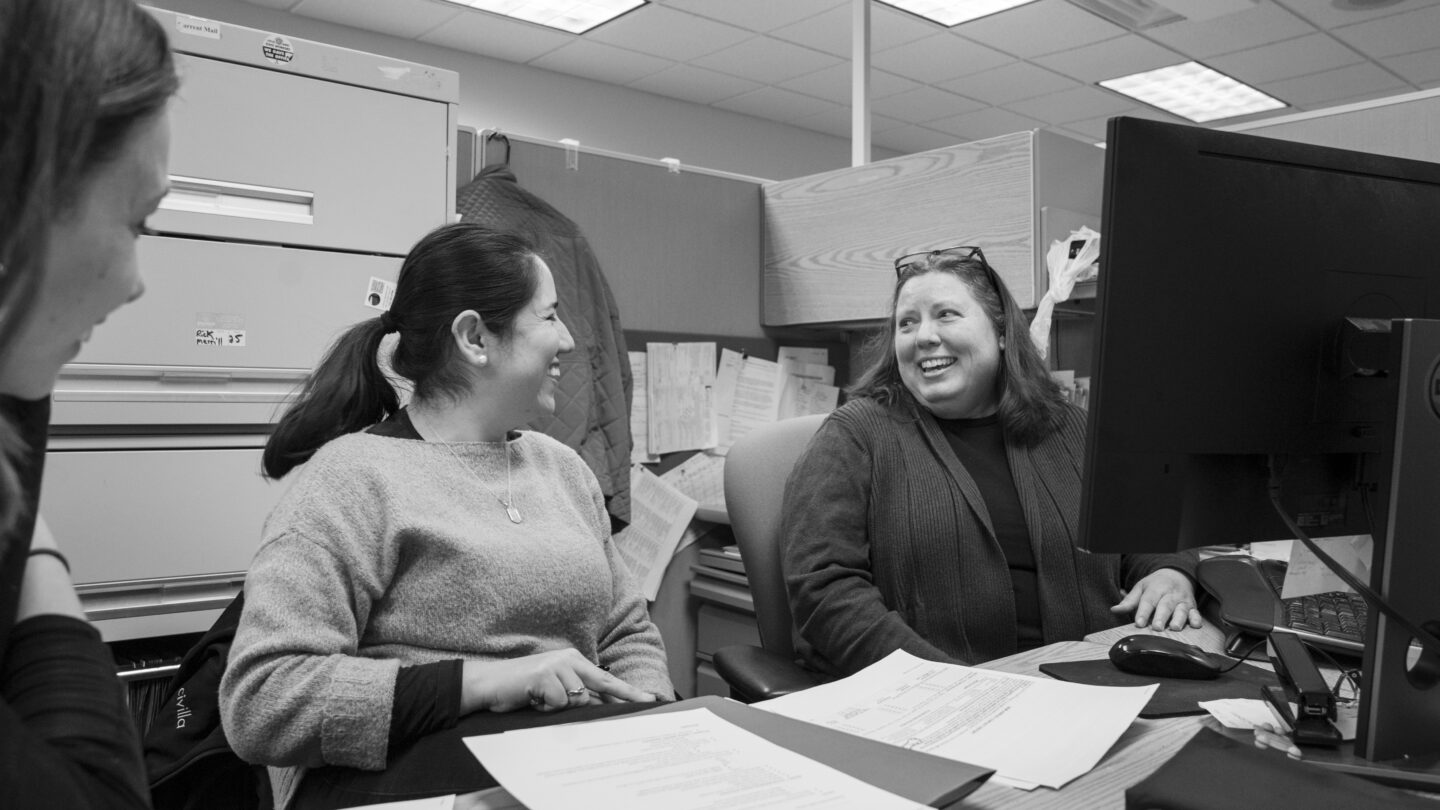 foundations
An introduction to human-centered design for people working to improve public services.
In this course, you'll learn about how human-centered design (HCD) is used to improve the experience of people closest to public services—namely, residents and frontline staff. This includes the mindsets and activities that HCD entails, ethical considerations, and why it's so critical that your institution embrace a human-centered approach.
course outcomes
Make a case for how HCD can improve the experience of engaging with public services for residents and frontline staff.

Reflect on what it means to do ethical research and design.

Identify when and how user needs aren't being met.

Envision how you can apply HCD in your own institution.
What you'll learn
What to expect

+

Course overview

Your learning community

Getting started checklist

Setting the stage

+

What is HCD?

Centering "lived expertise"

Critical context

Building a principled practice

HCD for public institutions

+

The HCD process

Design mindset vs. institutional mindset


Key dominoes

Case studies

Doing HCD: the basics

+

Context building


Interviewing

On-site observations

Downloading and synthesis

Ideation

Iteration and prototyping

User testing

Ethics and equity

+

Committing to diversity, equity, and inclusion

Ethics in research and design

Looking ahead

+

Course review

Key dominoes for public services

Agents of change

Templates and tools

Committing to the process
Enroll as a team
Learning is better as a team sport. Not only is it more fun to learn with your colleagues, it also makes it easier to stay accountable to your goals, apply knowledge to active projects, and inspire culture change across your institution.
Practica supports collaborative learning through paid cohorts: 6-8 week group learning experiences facilitated by Civilla staff. Together with your colleagues, you'll participate in workshops, be guided through one or more Practica courses, get coaching from Civilla design experts, and receive ongoing feedback.
Learn More