stories
Cutting through bureaucracy
Antonia Jiménez shares what she's learned about understanding data through the human stories behind it and challenging bureaucracy where others might shy away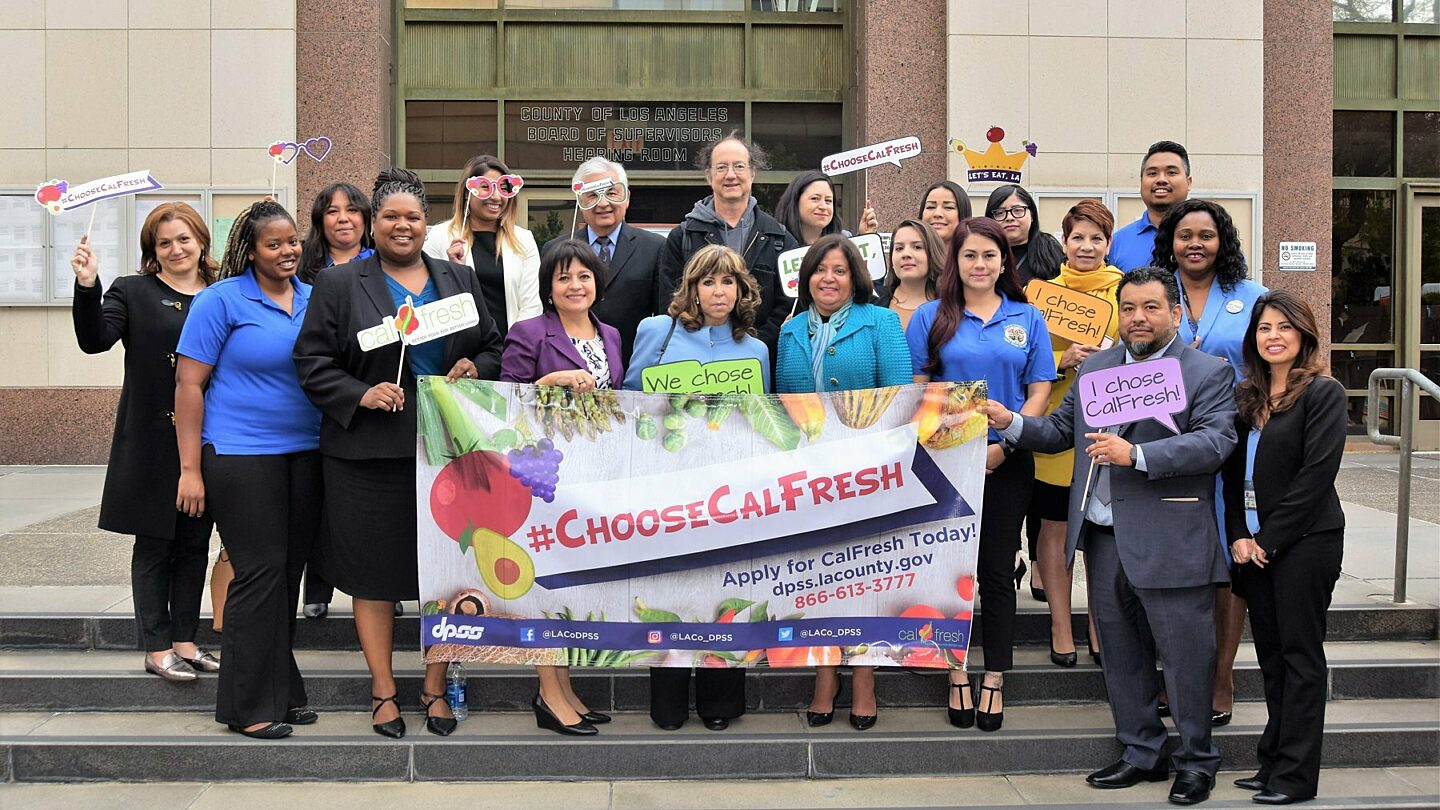 Antonia Jiménez was the Director for the Department of Public Social Services (DPSS) in Los Angeles, the second largest locally-operated social services agency in the country, for over 11 years.
A self described "change agent" – during her time as Director of DPSS, she worked to impact the lives of over 3.5 million residents in LA county. We sat down with Antonia to learn how she got into public service, how she approaches leadership, and what she's learned along the way.


Tell us about your journey in public service. How did you get to where you are today?
Antonia: Public service wasn't actually part of my original plan. I was going to school to be a researcher and, at the time, my sister submitted an application on my behalf to intern with the Massachusetts Department of Children and Family Services. Once I stepped into the role, I immediately loved the work. My first job as an intern was to track the number of kids who were in group homes and share that with the state in order to get funding for them. I loved that we were helping people.
I went on to be the CFO for the State Controller. The projects I worked on helped me begin to understand systems, numbers, and the decisions that people make when they have the right data – it was an eye opening experience for me.
As a result of that, I became a change agent. I wanted to fix everything that I saw that was broken. If I felt like it could be done better, it became my passion to fix it. And here I am today. Continuing to work in public service was the best decision I've ever made.

What experiences have shaped you most along the way?
I've been lucky to have several great mentors in my career. The Massachusetts State Controller Ellen O'Connor – she really opened the doors for me by offering me a job as the CFO. Steven Kadish also opened many doors for me in Massachusetts and helped me learn to see my potential. He would always tell me: 'You're very smart, you're very talented'; and I would say 'No, I'm just a hard worker.' His belief in me was very instrumental in making me understand my talents and my abilities. He saw more in me than I did. I'll never forget that.
Having great mentors is such a blessing. Do you think it influenced the way you mentor others today?
Absolutely. My mentors spent a lot of time helping me learn to think through ideas and problems more holistically. They never gave me the answer, even if they knew it. Instead, they would ask me questions that helped me learn how to think through the issue on my own and draw my own conclusions. I feel like I carried that into my current leadership style. I ask a lot of the same questions to my staff: 'How can we improve the services to our customers? What will stakeholders have to say? And how can we solve the problems?'
When you look at problems from that point of view, it makes the solution you implement more holistic and effective because you get out in front of the issue.

How would you describe your role as a leader?
I'm a change agent. I'm always thinking about how to improve the way we deliver services to our customers. If I were in that person's shoes, how would I want to be treated? Why do we have to do it this way? Is there a better way? The minute I say to myself 'There has to be a better way' – I know I'm committed to figuring out what that better way is.
For instance, the people we serve are working families – they don't have the time to drive an hour to get services or spend hours in our office applying for benefits. I looked at that system and said, 'We need to make it simpler for our customers. We shouldn't be making it difficult for customers to get service, we need to simplify the process to better serve our customers. In LA customers can now apply and renew their benefits without having to fill out paperwork or come into our offices. LA has a 60 to 70% same day approval, depending on the program.
I'm constantly asking my team to think about how we can enhance the services to our customers.

How do you keep the people you serve at the heart of what you do?
Very few individuals are afforded an opportunity to improve the lives of citizens. When you get that opportunity, you cannot waste it. You must do whatever you can to help them. I understand the data and how they impact the people we serve. Without acknowledging the people and stories behind the data, you can add numbers all day long and not really understand what they mean.
Can you share an example?

When I first got to LA, there were long lines and wait times, simply to get a replacement EBT card. This was just accepted as the reality.
It was taking people up to two hours to get services. I thought, 'If you can get a new debit card at your bank in just a few minutes, why should it take 2 hours to get an EBT card at our office?' So, I started a project called 'Model Office' – the goal being to eliminate the long lines.
As I started to look at the challenge more deeply though, I realized the wait times were simply because Eligibility Workers had to obtain supervisor approval prior to issuing an EBT card. Supervisors were often in meetings and busy solving other problems. So we had to develop a system that would eliminate the need for a supervisor approval, while still meeting all the internal controls.
I remember the first time we implemented it at one of the offices. I was there observing, and I heard this young man say, "Woohooo! 10 minutes and I'm out of here!" – that success felt amazing. And it showed the staff that it could be done.

What about bureaucracy? How do you get work done, despite the red tape?
In government, we often fall into this trap of focusing on policies and procedures and reasons we can't do things. 'We can't do it, the state or the federal government won't allow it.' When you carefully review the policies and procedures, you quickly learn that they are ways to accomplish things and still adhere to the state and federal guidelines.
I don't have patience for bureaucracy, so I focus on cutting through it instead. I think we put limitations on ourselves, and we use bureaucracy to limit us. Bureaucracy is made to be broken, in my opinion.

If you could leave folks with one piece of advice, what would it be?
If you really want long, sustainable, real change, you can't just come up with a vision and hand it off to someone else. You need to be able to guide and support the staff through the change yourself.
People are usually shocked to learn that I meet with my project teams every single week for two hours. A lot of leaders don't put that level of time into seeing their vision through. Big change requires everyone to be involved, even the top leader.

Photo: Los Angeles County, Department of Public Social Services