stories
Storytelling on 1 square inch
How citizen voices shape the Postal Service stamp program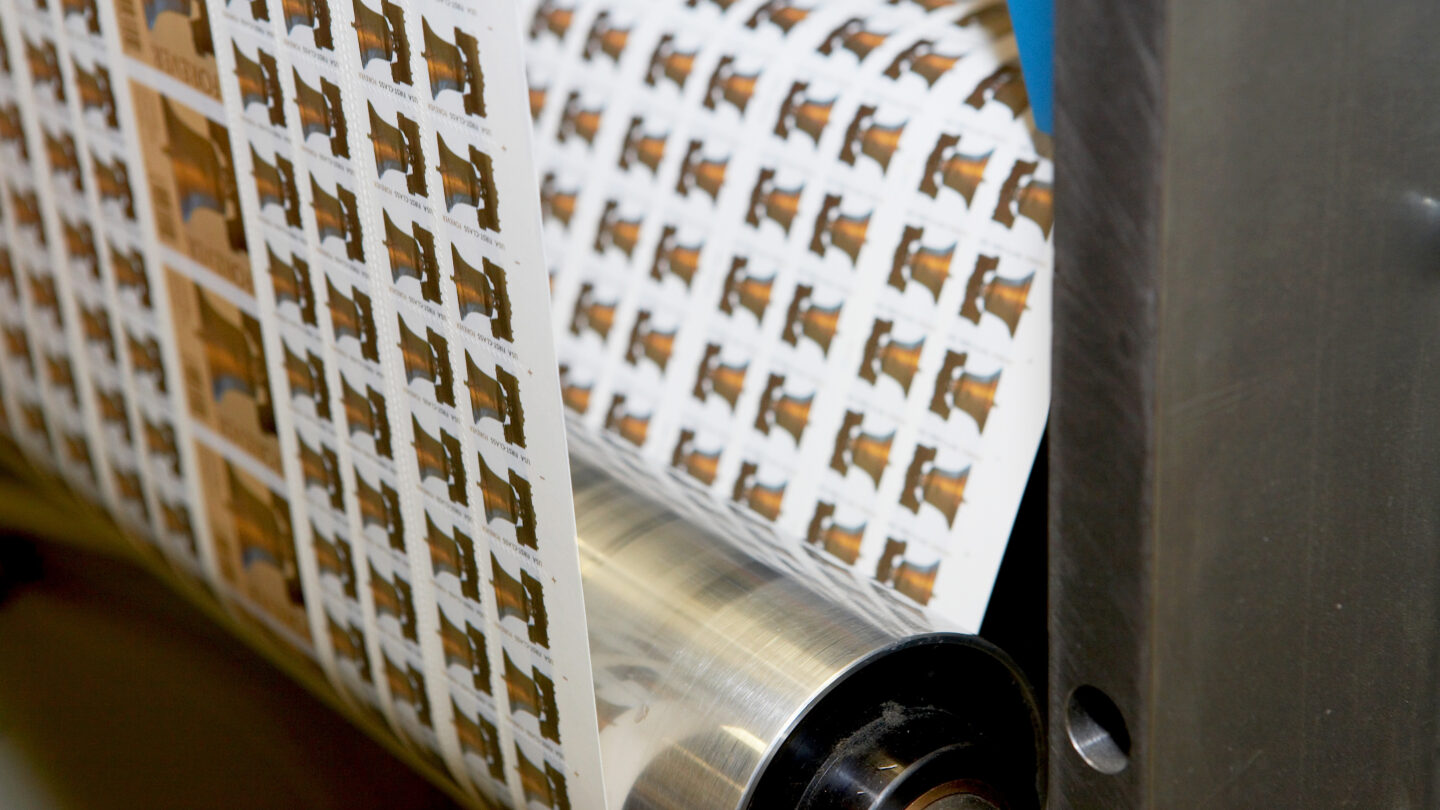 What do Buzz Lightyear, Pete Seeger, Edmonia Lewis, mariachi music, and the mighty Mississippi river all have in common?
Their stories are being told on this year's stamps.
Every year, 30,000 new ideas for stamps make their way to the desk of Director of Stamp Services Bill Gicker and his colleagues at the United States Postal Service. Only about 30 make the final cut.
What happens in between is a surprising journey that involves a range of diverse perspectives and an unexpected amount of thought, creativity, and care. For an institution that's been around for nearly 250 years, USPS surprises us all with its people-driven stamp creation process.

"Our mission is to create stamps that convey the best of America and truly represent the voice of the people. Stamps tell us something about our history and culture, what we're interested in, and what makes us tick."
- Bill Gicker, Director of Stamp Services, USPS
by the people, for the people
The American public has a long history of involvement with the stamp program and it's not just through stamp collecting. Since 1957, the subject matter featured on stamps has been determined in large part by regular folks like you or I.
It all starts with an idea, and anyone can submit one—stamp ideas come from real people all around the country who, fittingly, write a letter making their case. Ideas range from playful to serious, and lift up people, places, and artifacts that folks believe are important to our history and culture.
Bill's team reviews every submission that comes in (yep, all 30,000) and if it meets the selection criteria, it moves forward to the Citizens Stamp Advisory Committee, a group appointed by the Postmaster General to make the final recommendations on which stamps get issued. They meet 4 times a year—and every submission they review remains completely anonymous.
"It doesn't matter who sent it in," says Bill. "It doesn't matter how many letters we receive, it's just a subject and the committee evaluates it on its merit alone."
The Postal Service created the committee to ensure the American people were also represented in the selection process, and that the stamps chosen each year remain balanced and diverse. The committee is designed to embody that diversity, and includes folks from a range of backgrounds, genders, races, and fields of expertise—like a career in sports or a history professor. Members are appointed by the postmaster general, and serve 3 year terms for up to 12 years total.
"We look at diversity through a lot of different lenses," shares Gicker. "We want a broad selection of items that really spans interests, so there's always something for everyone in the stamp program."
from subject matter to stamp of approval
After the committee selects 25-30 stamp recommendations, they move from idea to art direction. A team of four art directors partners with artists, photographers, and designers across the country to decide how best to convey each subject— and how to make it impactful in such a small space. Just like with stamp subject matter ideas, anyone can submit their portfolio to pitch their design work for the stamp program. They aim to work with new artists as much as possible to bring fresh perspectives into the program.
"What's always interesting to me is when we get a topic that seems like it would take a book or documentary to do it justice, but our artists, designers, and art directors pull it off. It's a creative challenge to convey the complex in such a small space," shared Gicker.
pushing boundaries and growing tradition
As Director of Stamp Services, Gicker says a big part of his role is to honor the deep tradition of the stamp program while also pushing boundaries and finding ways to evolve it. The team is always looking for ways they can use the latest in design, printing, and typography to bring more expression and creativity into stamps. One example, a 2017 stamp called "Total Eclipse of the Sun", used heat-reactive thermochromic ink to reveal the source of the eclipse—the moon—when you pressed your thumb to the stamp.
"If it helps expand the story that we were already trying to tell, we're all for trying something new," explains Gicker. "It should never feel purely gimmicky though. Anything we do should help convey the story."
Another space where Gicker and his team are exploring ways to innovate is in getting the word out about stamps. In an age of more instant forms of communication like email, text, and social media, they're trying to plug into these mediums to make the case for snail mail (and stamps) too. They partner with stamp designers and artists to tap into their social media followings, as well as the larger institutions they work with, like Disney or Warner Brothers, to spread awareness through their channels.
"I'm always trying to figure out more ways to engage the public because the stamp program is theirs," says Gicker. "There's a lot more out there than just a flag stamp. If you dig a little deeper, you might be surprised at what you find."
For folks interested, Gicker recommends checking out usps.com/stamps to see this year's releases and learn more about everything that goes into the stamp program.
the thread that binds us
Shaped by the voices of Americans across generations, backgrounds, and interests, stamp design is an unexpected thread that binds us. Through a tiny piece of art, USPS helps us imagine a more beautiful civil society where all get to participate and share their stories, and all perspectives hold equal weight. What will we choose to pass along to future generations on our one square inch? The medium is minute, but the possibilities are endless.