stories
Using Tech to Streamline Child Support
How Georgia uses technology to ease the burden of child support on families and local offices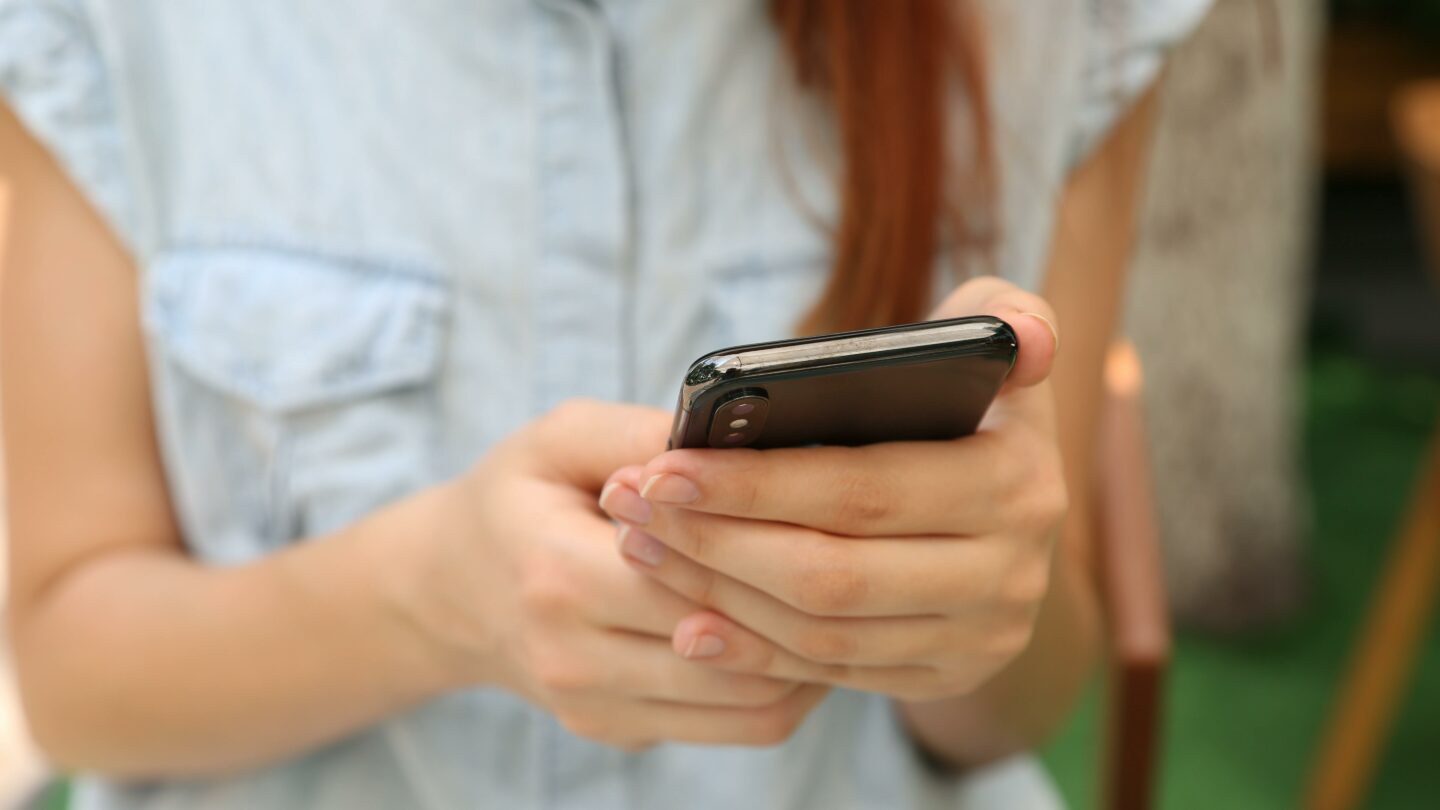 A mobile app in Georgia is making a big difference for parents and children across the state's child support system.
The app – called DCSS (Division of Child Support Services) On the Go – launched in 2016 and was one of the first of its kind nationwide. It supports families on child support by streamlining tasks that normally take time and energy and giving them access to support in fewer steps.
One-tap access to key case documents means fewer trips to the local offices. In-app support saves parents (and call center employees) the headache of having to wait on hold for an answer. The ability to upload documents means no more trips to Kinkos or OfficeMax. And payments can be transferred directly from a parent's bank account using the app – without having to write a check or visit the bank.
"It meets parents where they are," explains Venkat Krishnan, chief innovation officer for the Georgia Department of Human Services. "All of their case information is accessible instantly, through an app in the palm of their hand."
Today, DCSS On the Go has 85,000 active users and has processed more than 76 million dollars in child support payments.

Going mobile to support families and caseworkers
According to Venkat, DCSS made the decision to build a mobile app as part of a larger effort to provide more self service options to families in Georgia. Their work also reflects a larger trend in government these days – moving services that traditionally happen in-person to a digital or mobile experience instead. Like DCSS, many orgs find this approach benefits both the people they serve and the employees who run the systems behind them.
"We created our app to enhance self service options for parents, save them trips into our local offices, and to provide relief for our communication center and local offices."
– Venkat Krishnan, Chief Innovation Officer, Georgia Department of Human Services
During the COVID-19 pandemic, the app became even more beneficial – allowing the state to support folks when they needed it most while keeping everyone safe. When state offices shut down abruptly, the app kept parents connected with child support services without ever having to leave their home and allowed caseworkers to do their jobs safely and remotely.


Digital solutions to real life problems
To have the greatest impact possible, the team in Georgia focuses on tackling the end-to-end experience with their app—not just one or two pieces of it. Today, each step of the child support process can be completed using a mobile device. The app serves both custodial parents (those who live with and care for the child most or all of the time) and non-custodial parents (those who have the child on a limited basis or have visitation rights).
"We've learned that technology can be a huge asset to the work we do," shares John Hurst, Georgia's assistant deputy commissioner for child support services. "We're always looking for different ways we can use technology to make the experience better."
Push notifications serve as a nudge to remind non-custodial parents when child support payments are due—something Venkat says has been helpful for both sets of parents.
"We've sent around 7 million push notifications in the past 4 years, which has greatly helped in moving that payment along from the non-custodial parent to the custodial parent," he explains. More reliable, on-time child support payments mean that custodial parents can readily provide for the children they care for.
And since parents can get most of their questions answered directly within the app, it's also reduced walk-in traffic to local child support offices—which has enabled case managers to focus on more critical case actions and move more cases along.

"They're the ones using it – not us"
To inform the initial design and functionality of the On the Go app, the DCSS team ran a pilot program to gain feedback from small groups of parents who'd be using it. Today, whenever they're adding a new feature or releasing major changes, they continue to use the pilot program approach to test out hypotheses and develop solutions that will best serve Georgia families.
"We collect feedback and make appropriate changes so that the end product can better help our constituents," says Venkat, because: "in the end, they're the ones using it – not us."
They also keep track of user feedback from the App Store and Google Play – using it to inform new ideas for the app and their product roadmap.
A more inclusive experience
The app is just one piece of the puzzle for Venkat, John, and their team.
They've also focused on improving the web experience so that improvements would be accessible – not just to parents with a smartphone – but to anyone across any type of device.
"Our approach is to provide parents with options that best meet whatever their needs may be," explains Venkat.
Plus, for parents who are more comfortable completing some of the steps in-person, Georgia's technology allows for a hybrid experience. Meaning, if parents complete some steps digitally and some in-person, their case information stays connected and up-to-date throughout.
"Not everybody has access to a mobile phone, so we knew it would still be important to provide in-person services to our customers," says Venkat. "All the services that are available through the mobile app can still be handled in-person or through our website if somebody chooses to do it that way."
Lasting learnings
No matter what industry you work in or group of people you serve, DCSS On the Go offers a reminder about the true impact technology can have in public serving institutions. Here are a few deeper lessons to take away from this project.
Digital experiences can serve more people: Caseworkers and offices can only handle so much traffic. In Georgia's case, they found that moving child support processes to a mobile app and web experience not only made parent's lives easier – it also freed up valuable hours for case managers to focus on high impact tasks. Ask yourself: what common tasks can be moved to a digital format that will save our team time? In Georgia, things like creating an FAQ page and a place for parents to access their latest case documents meant case managers spent less time helping in these areas and more time processing cases and getting support out to families.
Design for the end-to-end experience: Georgia's DCSS on the go app stands out, in part, because it helps parents through the end-to-end child support process. Every step can be completed through the app. Even if you don't have the resources to shift an entire system, mapping the end-to-end journey out at the onset of a project can be just as impactful. It can help identify gaps and opportunities that may not have been obvious beforehand and ensure that you're not just putting a bandaid on one part of a system that might have a negative impact on other parts of it.
Meet users where they are: Best practices can be a good starting point, but ultimately we need to create systems around the needs of the people who use them. These systems should be inclusive and accessible to anyone using them. Rather than simply build a mobile app and call it a day, the team in Georgia listened to parents' needs and created a matching web experience for those who didn't have access to a smartphone. This omni-channel approach ensured all parents would have access to their cases digitally and meant that information stayed consistent and connected, no matter where they logged in.