DMV Mailings
Designing renewal mailings for efficiency and clarity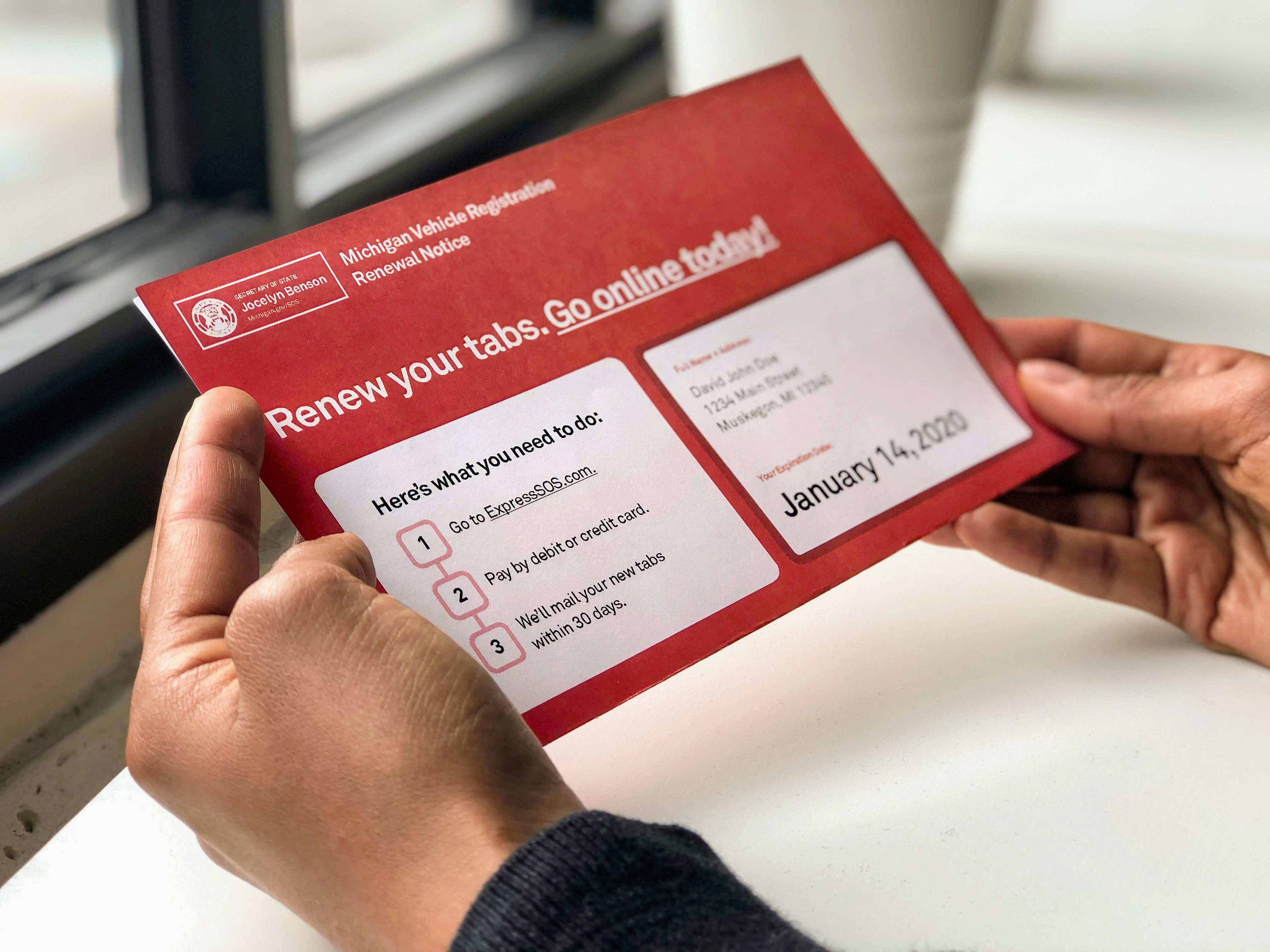 Dive deeper
More than 10 million Michigan residents renew their licenses, ID cards, and vehicle registrations each year
The Michigan Department of State (MDOS) set out to solve a trickle-down source of stress and confusion affecting their customers: renewal mailings. The old mailings gave unclear instructions and many customers mistook the envelope for junk mail. This led to increased foot traffic in branch offices, longer wait times, and added frustration to customer-staff interactions.

Civilla partnered with MDOS to design a faster and simpler renewal experience for customers and staff alike. During the redesign, the team worked closely with end users across the state to understand the renewal process from end-to-end – conducting more than 150 hours of customer interviews and surveys that engaged hundreds staff.
The redesign resulted in a color-coded family of forms that are 88% shorter, saving an estimated 32 million pieces of paper per year. Personalized calls to action clarify when renewals can be completed online or at self-service stations, reducing processing and wait times. The emphasis on remote renewals became a key component during the COVID-19 pandemic, increasing online transactions and ensuring customers could complete their business without needing to visit an office.

impact stats
10 million
customers renewing their licenses, ID cards, and vehicle registrations each year
88% less
content on mailings due to streamlined structure and language
94% decrease
in pages per mailing, from 16 printed pieces to a single page
32 million
pieces of paper estimated to be saved annually
This is everything I was hoping for. It's a structural investment that will out last our terms in office.
Mike Brady, Chief Legal Officer, Michigan Department of State