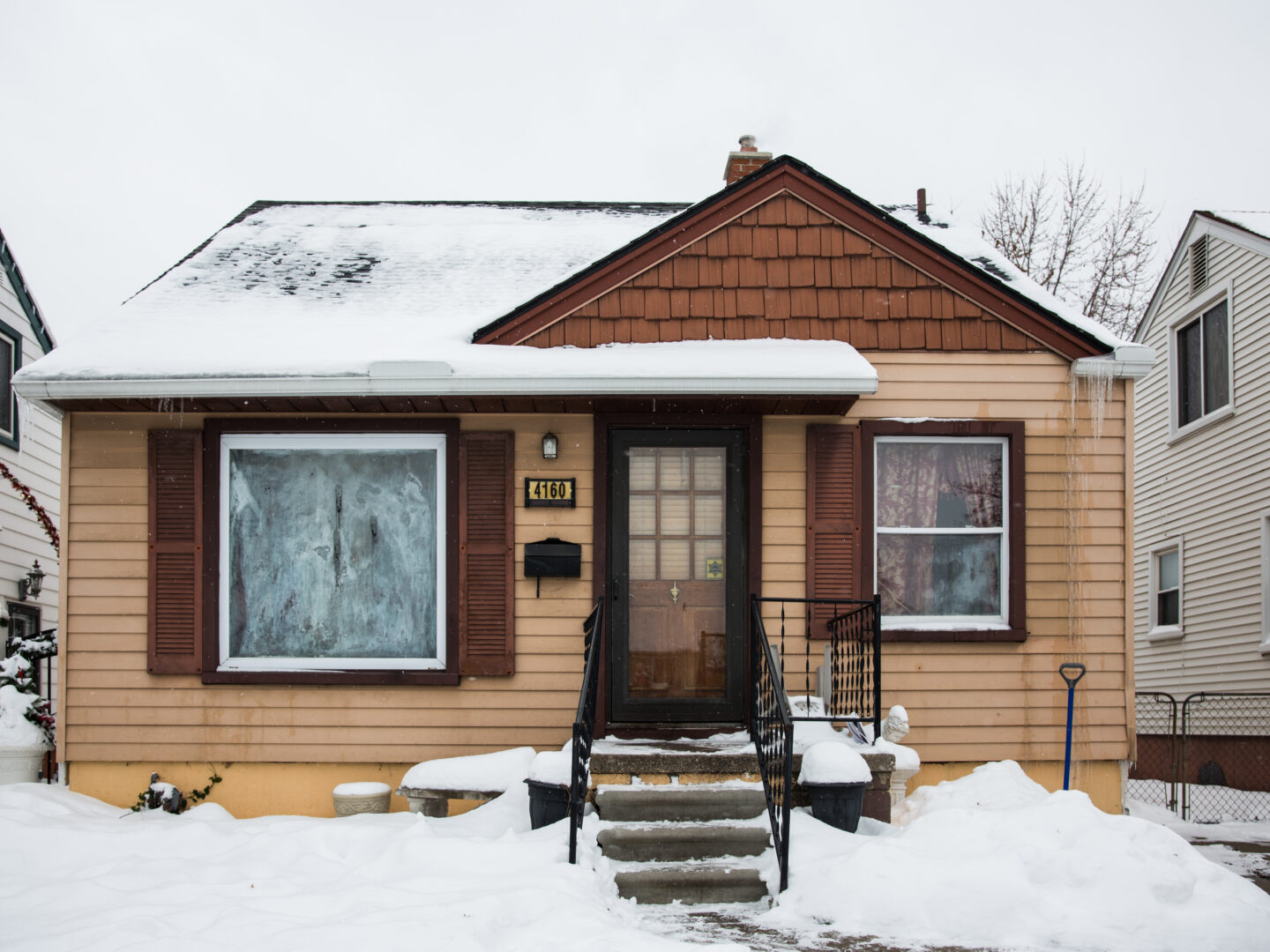 Project Cohere
Designing a streamlined process for energy assistance in Michigan
background
every year, more than 975,000 low-income residents in Michigan struggle to pay for heat and electricity
context
with more than $150 million in available aid, Michiganders seek financial support from six energy assistance programs
Energy assistance programs are fueled by a mix of federal, state, local and philanthropic funding. Two programs, State Emergency Relief (SER) and Michigan Energy Assistance Program (MEAP), are often the first stops for residents. SER helps people pay utility bills when unexpected emergency situations arise, and MEAP assists with co-pays which are required to receive SER funding.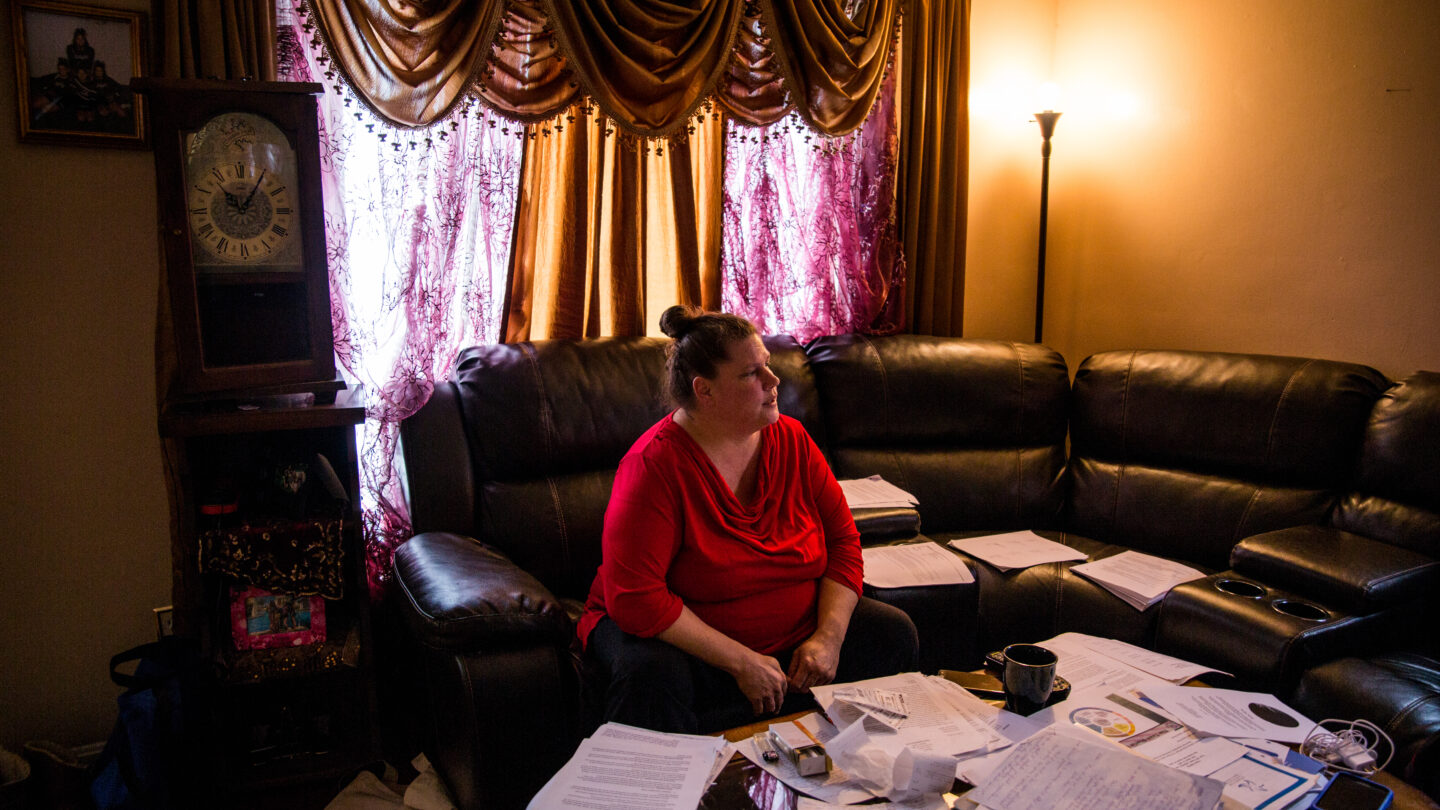 the challenge
the application process for energy assistance programs was burdensome for residents and frontline staff alike

In order to get support residents had to navigate a complex web of application processes. With six programs run by different agencies, payment plans all offered slightly different types of support.
Applications for some programs contained more than 1500 words, creating confusion for residents and mountains of paperwork for frontline staff. Also, because different entities ran each program and didn't share applicant data, the burden of paperwork multiplied with each application.

On average, applicants waited a month to be approved, and more than half were denied State Emergency Relief (SER). This put residents who were denied in an even more vulnerable position.
The legacy applications

With a combined 424 questions and 3290 words on the SER and MEAP applications, completing and processing forms was time-consuming.
Our goal was to design a single, streamlined application process to provide stability for Michigan residents
research
diving deep into the enrollment experience with residents and frontline staff
the research process
Civilla began by understanding the pain points of applicants and program staff
Through over a hundred hours of research and conversations, we saw first-hand how the existing process made staff's jobs more challenging and less rewarding, and kept residents in limbo for an essential service.

Applicant needs
residents needed an application process that was simple and easy to navigate
Energy assistance programs often required in-person meetings, resulting in substantial travel time, lost wages, and childcare needs. Deadlines loomed for different applications and payment due dates. Residents entered the same information across applications in hopes of securing payment plans, home weatherization, and emergency funds.

I've been down to this office three times already. It looks like I'm going to need to come down a fourth time. Come what may, I will be enrolling in this program.
— Resident, Michigan
staff needs
staff felt that applications presented more barriers than opportunities

Faced with administrative burdens, frontline staff were unable to create the type of impact that inspired them to work in public service. Complex eligibility requirements and siloed data prevented staff from providing more timely and responsive support.
When I started here I thought this job would be really different but it ended up being a conveyor belt of forms, documents, and data entry that you feed into old fashioned software programs. Not exactly the human touch I'd originally imagined.
— Caseworker, Michigan
design
guided by collaborative research, civilla set out to design a new process for applying for energy assistance in michigan
Cross-agency collaboration
Our team formed a pilot in partnership with leaders from for-profit, non-profit, and Michigan government agencies
Three core design principles guided our work
Minimum viable data collection

+

Only collect information that is required and actively used to make accurate determinations on each case.

Balance competing needs

+

Redesign data and documentation requirements to be reasonable for residents, light for frontline staff, and confidence-inspiring for policy makers and leaders.

behind-the-scenes support

+

Minimize the burden of applying for benefits by leveraging existing data and completing as many procedures on the backend as possible.
Reshaping service delivery
the team redesigned the application experience from end-to-end, reshaping policy, business process, and technology. We moved through three iterative cycles to test the new model.
Policy analysis
Civilla worked across organizations to align and streamline policy requirements
Out of 150+ questions on the original applications, the pilot team identified 10 pieces of information that staff actually needed to determine eligibility. Between participating organizations, seven out of 10 data points could be made available through data sharing.

Business process
Civilla designed a process where organizations could collaborate on a single application for multiple programs
Instead of each organization using their own application for energy assistance programs, Civilla designed an application that was shared between multiple agencies. The pilot team took a close look at each administrative step of the review process and determined which organization would be best suited to complete it. With the updated business process, the team narrowed down the experience to three primary steps: initiate a case, collect information, and process enrollment. The whole process could be completed remotely, replacing in-person requirements for applicants.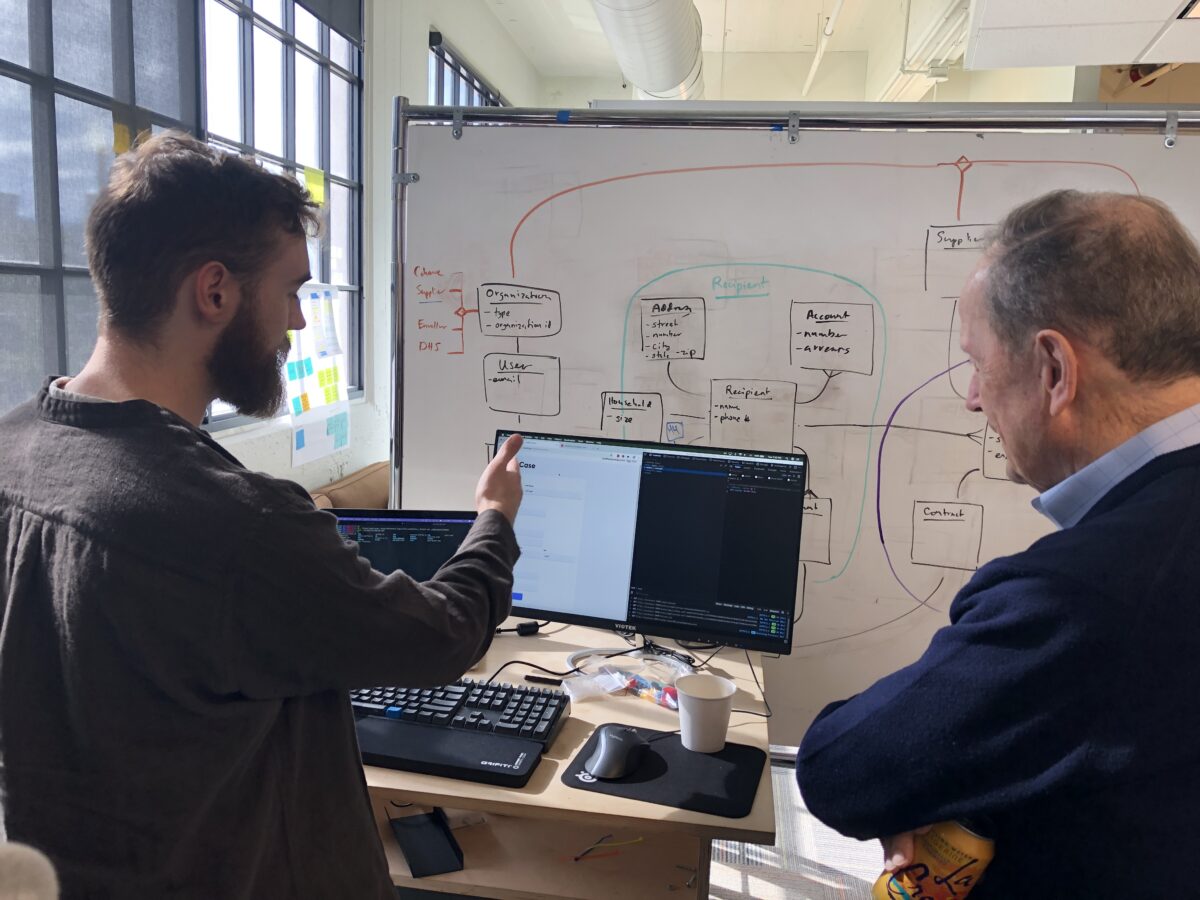 Technology
we then developed custom software that enabled organizations to share information while protecting residents' personal data
The Project Cohere technology was designed around each role in the application process: the applicant, call center staff, state caseworker, and nonprofit specialist. Roles-based access control ensured relevant data would be shared with different users, based on their responsibilities in the process.
A text message-based application helped residents easily opt-in, send photos of documents, and receive determinations. The technology also enabled automatic triggers for next steps, report generation for program managers, and recommendations for additional services that caseworkers could suggest to applicants.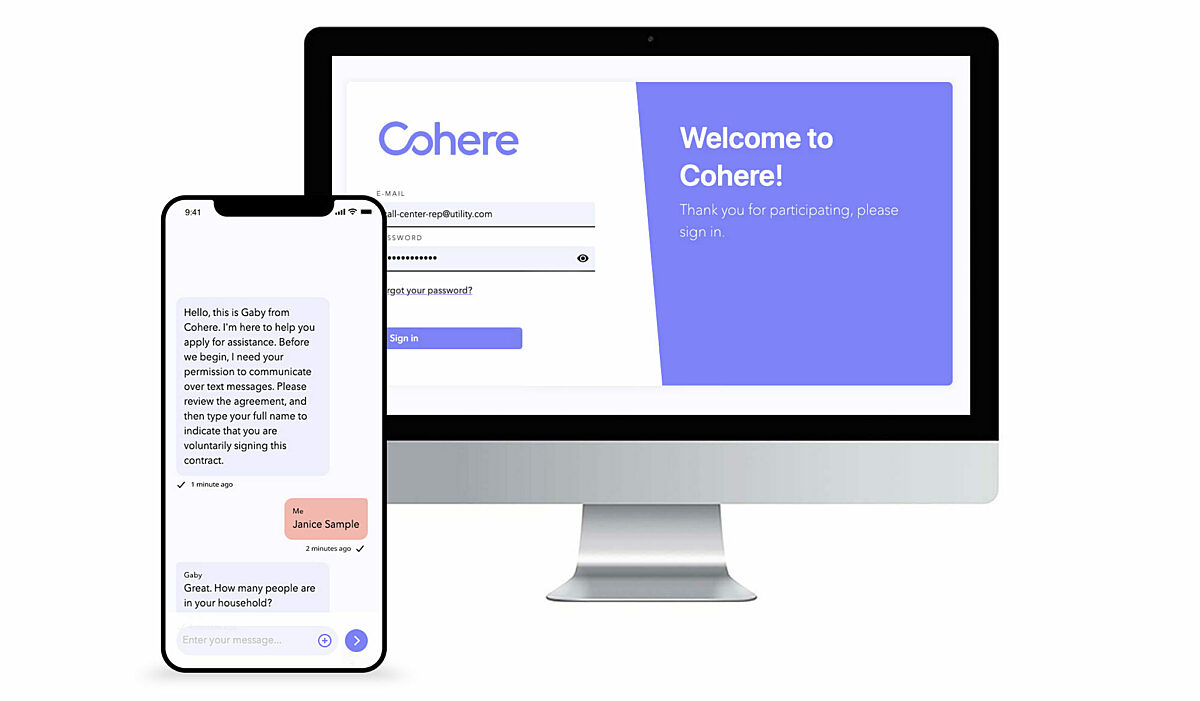 The amazing thing was...it just worked. Each organization had their role. And just like that, we were able to process a case. Can you imagine how different things would be if all benefits were delivered this way?
— Caseworker, Wayne Metro Community Action Agency
impact
The new energy assistance application process provided relief for frontline staff while helping residents build momentum towards financial stability
pilot applications were completed far more quickly and with higher approval rates than traditional applications
97%
decrease in application questions
87%
of applications were approved on average
61%
fewer words in the application
97%
of residents received determinations the same day
10
minutes or less to process the application
There's absolutely no one who won't understand this— complete and plain directions. They even sent me an (instructional) image! I've never seen that before. For people who aren't tech savvy it was so helpful. I had a great experience: very simple and very plain.
— Project Cohere Applicant, Michigan
conclusion
The Cohere pilot demonstrated how organizations can work together to provide essential support for residents and staff
opportunities to scale
Throughout the pilot, Civilla worked across agencies to convene leaders, streamline program requirements, enable data sharing, and create a single front door for residents applying for assistance. Despite different funding models and structures, we were united in the goal of leveraging each organization's strengths to help more people access benefits quickly.

The potential to scale the success of the energy assistance pilot is substantial. A universal benefits application, powered by streamlined eligibility requirements; responsible data sharing; and collaborative case management technology, could help set a new standard for respectful and efficient benefits delivery. Project Cohere represents a first step in the journey towards realizing this vision.
This project showed us a new way of thinking and working. It's amazing what's possible when our organizations begin to collaborate. Even small changes can have big results when we're distributing critical benefits at scale.
— Executive Leader, DTE Energy