Project Re:form
Removing barriers to benefits by transforming the longest assistance application in America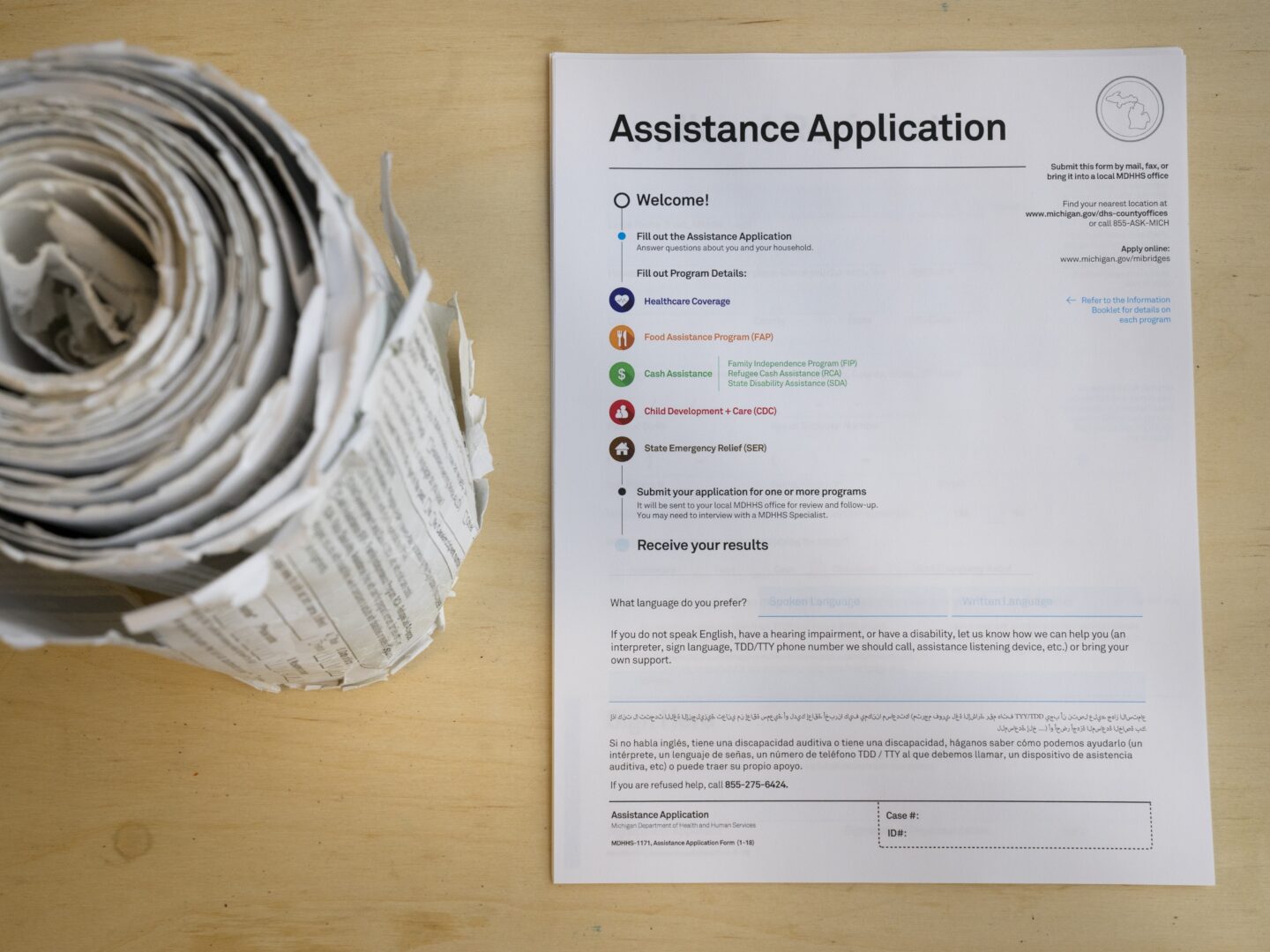 Dive deeper
Michigan's benefits application process was so complicated that it was failing residents and government workers alike
In partnership with the Michigan Department of Health and Human Services (MDHHS), Civilla launched Project Re:form to design a faster, simpler and more humane application for public benefit programs like food and healthcare. The previous application was the longest of its kind in America at over 40 pages – a formidable barrier for 2.5 million residents each year.

The Civilla team spent hundreds of hours conducting research to develop a deep understanding of the needs of residents and frontline staff. After launching a pilot in two offices to measure the impact of the redesign, Civilla reimagined the strategy for statewide implementation – training over 5000 field staff across 100 offices, aligning hundreds of stakeholders across the state, and securing the required federal approvals.

The process resulted in a beautiful, streamlined application that was 80% shorter and could be processed in nearly half the time. The work was recognized by Harvard University as one of the Top Innovations in American Government. It received two Core 77 Design Awards and a Gold Award in Design for Society by International Design Awards (IDA).

impact stats
2.5 million
applicants able to access benefits without undue hardship
90%
of people able to apply in less than 20 minutes
90%
of people feel confident they can correctly complete the application on their own
96%
of questions completed on submission
The cost savings [of our work with Civilla] is an added benefit…this is about coming together as a department to do the right thing in how we serve people
Geralyn Lasher, Former Director of Communications, Michigan Department of Health and Human Services